Eldar Warhammer 40k Grand Project Showcase – Painting Tactics Reviews
This series of articles, under the umbrella of Project Eldar, will document my efforts to create Eldar armies for the Warhammer 40k tabletop. There will be painting guides, list crafting, tactical pondering, kit reviews and much more.
All flavours of Eldar will be covered eventually: Dark Eldar, Craftworld, Corsairs and Harlequins.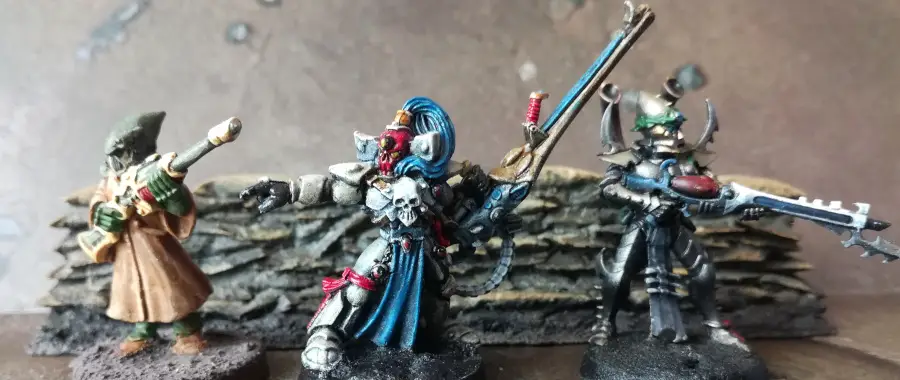 Contents