Hobby Streak Day 73 & 74 – 5 Fire Dragons Done & Priming
I think I might start bundling multiple days of hobby into one report just to save on spamming my own site with many tiny posts. This weekend I am trailing doing two in one so here is Day 73 and Day 74.
Day 73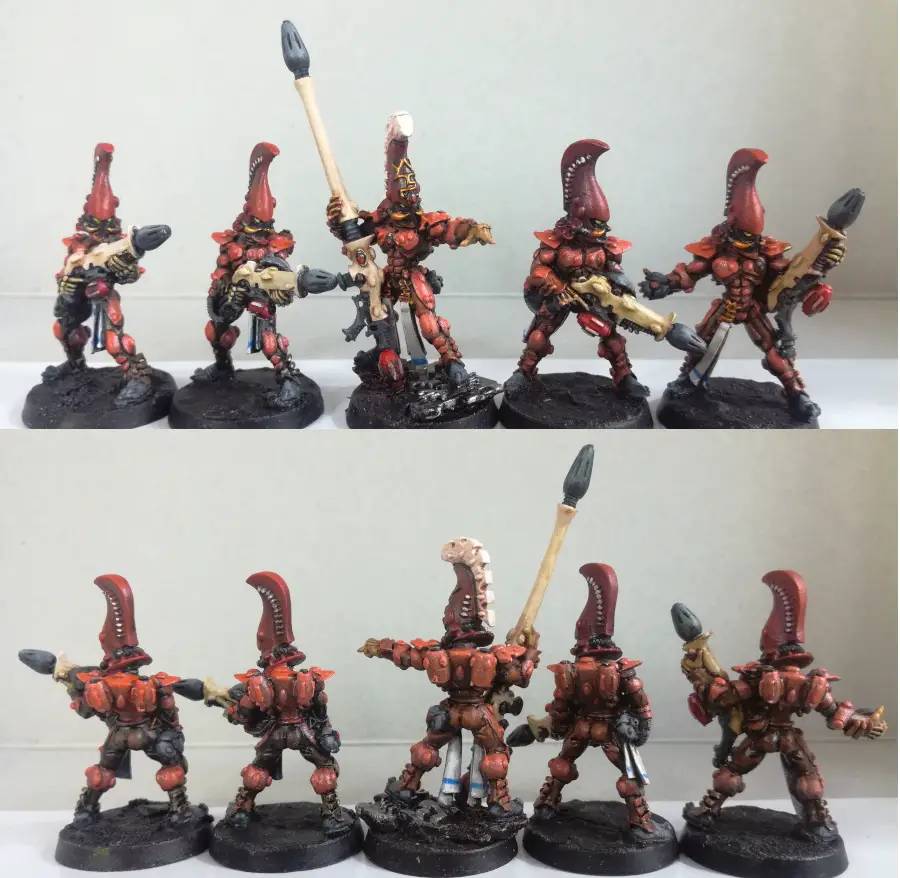 On the Saturday I put in a sustained session to get at least 5 of the Eldar Fire Dragons that I have on the table completely done. And I did it. As you can see from the picture above I made a fair job of it too. Just another 18 of them to go now!
Day 74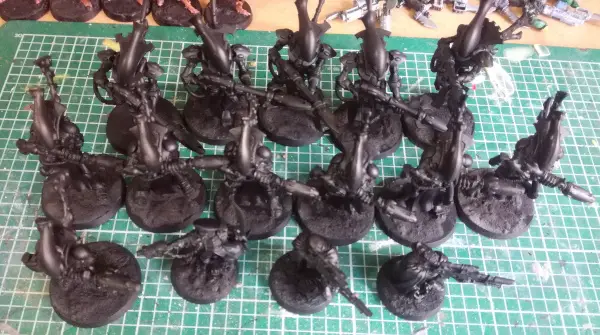 Rather than grind through any more Fire Dragons after yesterday's triumph I switched it up with a priming session this day. I primed all the Wraithguard I recently assembled and the three odd Imperial Guard models I also did recently. Bosh, job done.