Hobby Streak Day 15 – Sentinel and Warp Spiders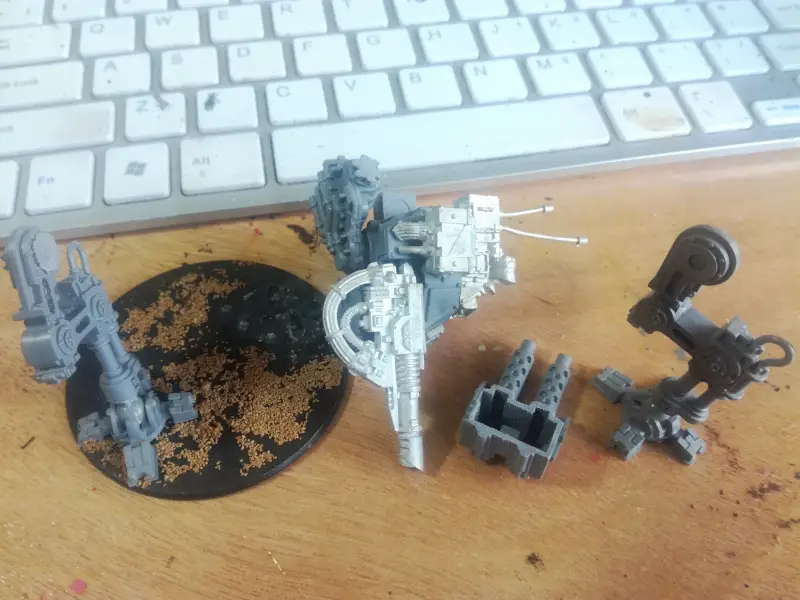 I need to stop doomscrolling ebay because I end up adding to my pile of shame with impulse buys even as I chip away at it with my hobby streak. Today the postman brought me an oldhammer Astra Militarum Armoured Sentinel. It had not survived shipping very well as you can see in the photo above. It was fairly cheap but on the other hand I am working on Eldar, Tau and Ork armies already and hardly need to start another one. Just so the purchase was not entirely random the seller also was selling four metal warp spiders so I got them reduced and bundled with the sentinel for combined postage. At least the Warp Spiders were wanted for my Eldar Army.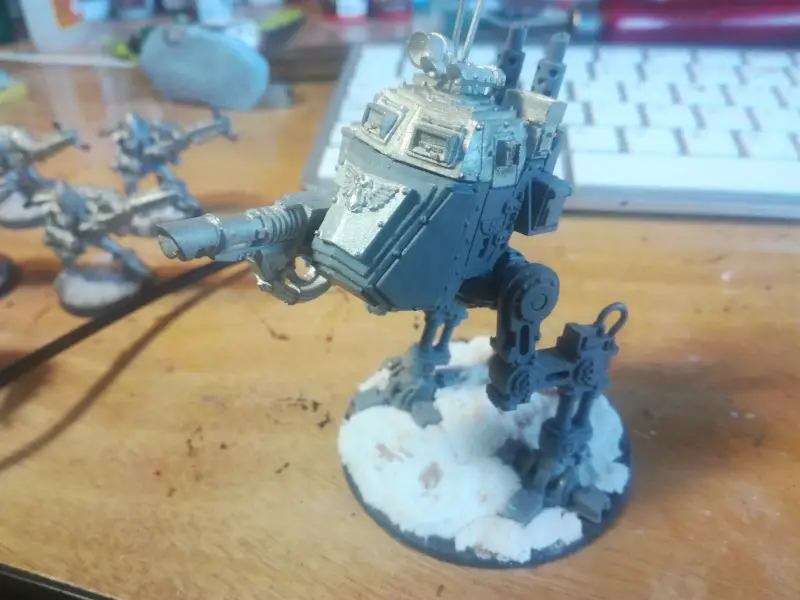 So for the hobby streak today I took a break from the lanky bois and other half finished jobs to rebuild the battered sentinel. In the course of mending it I ended up making it worse by pulling the legs off the feet and all the metal parts dropped off. Sigh. It took a while but in the end I did get manage to get it re-assembled with strong joins. I even pinned the legs to the feet even though pinning is not usually required for plastic to plastic joins. The base it came with was much thinner than the typical GW base so I padded it out with some filler material. It will make the feet look like they are sunk into the mud a bit.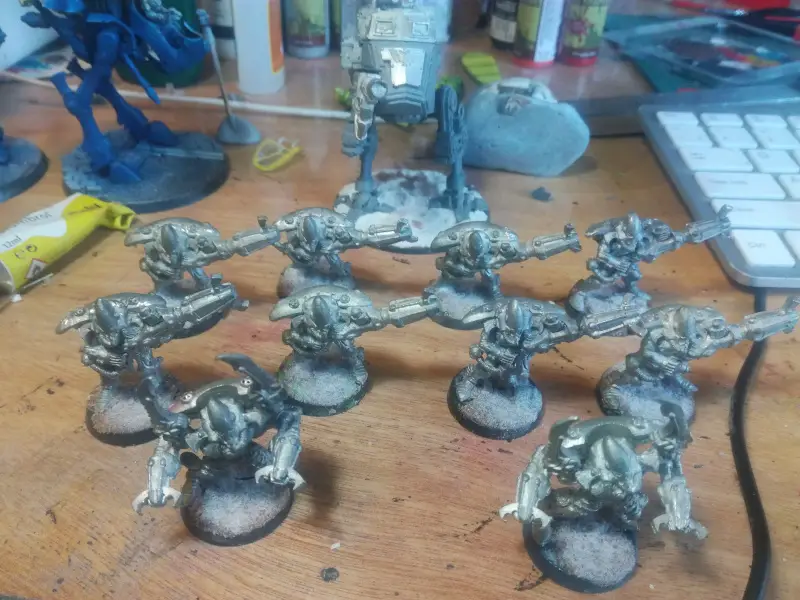 Then I fished out the all the other warp spiders that I had hoarded up over the years of random browsing of ebay. Putting my stashed warp spiders with the four that arrived today I now have enough for two complete squads of five including their exarchs. So to finish of the session I filed all their mold lines and based them ready to batch paint another day.