Hobby Streak Day 13 – Dropping Colour on the Lanky Bois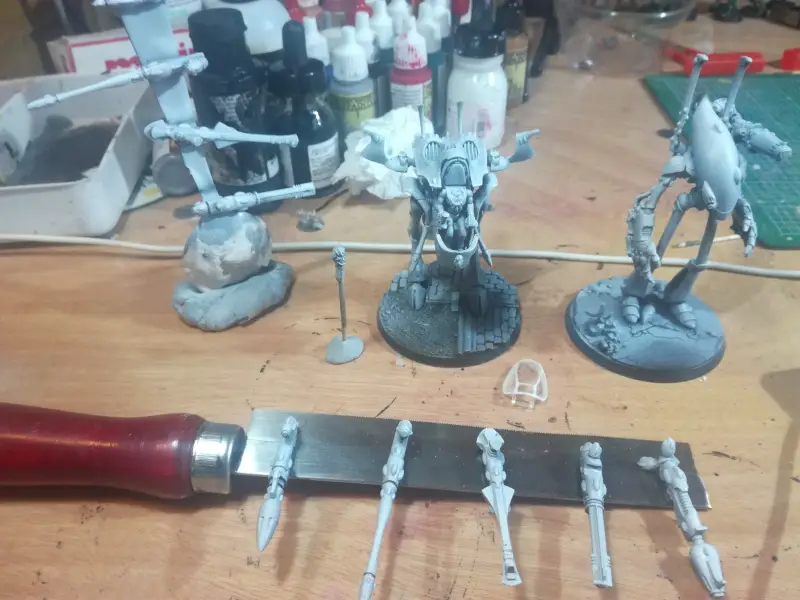 Today I put down a zenithal highlight on the war walker and wraithlord. Before doing this I cemented on the cockpit and top piece to the hip and leg assembly of the Eldar War Walker. This is to get a nice consistent zenithal. I will not worry about making any crevices inaccessible to my brush at this point as the black primer has that covered. I still leave off the pilot's head and the clear canopy until I have painted the pilot's body and his head rest.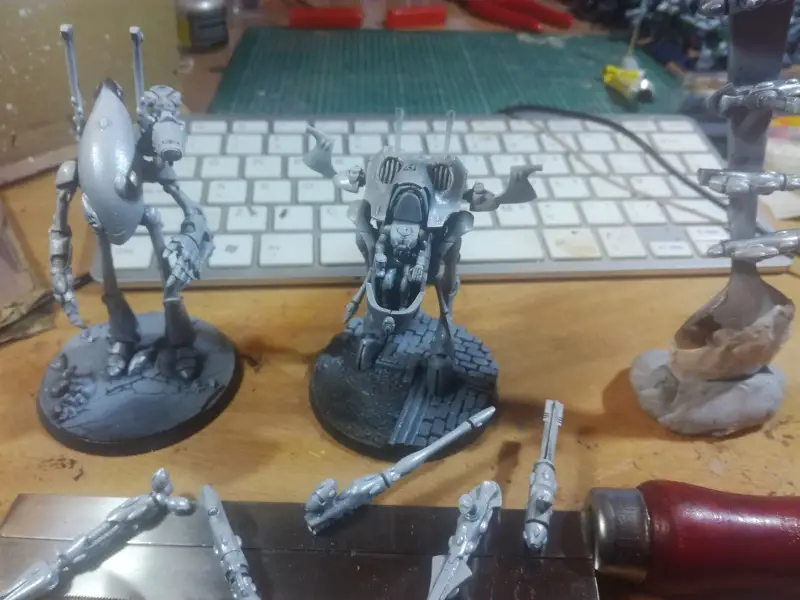 Over the zenithal I airbrush a layer of pearlescent acrylic ink to try to give a metallic sheen that I hope will show through subsequent layers.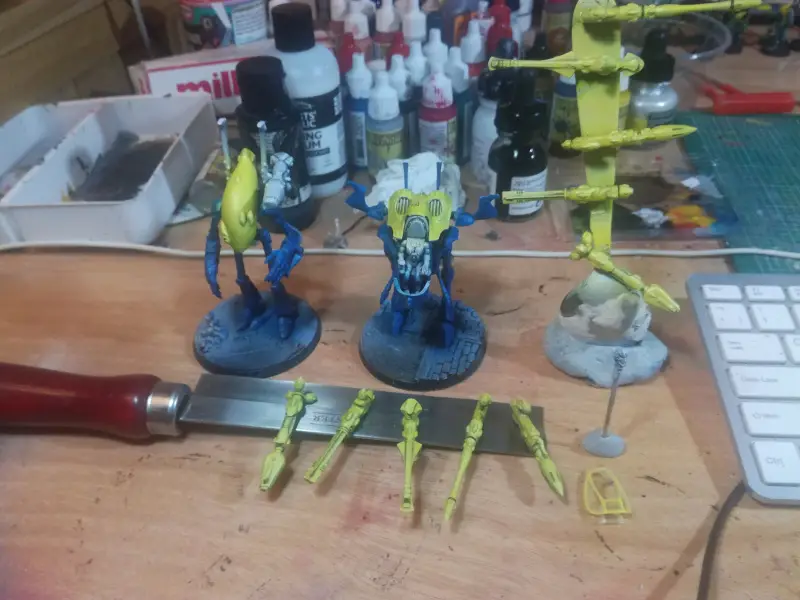 Finally for this session I airbrushed some block colour down on the two lanky bois. Unfortunately the pearlescent layer did not show through much after these layers. Can you guess which Craftworld they will belong to?
Find me on twitter, youtube or reddit, if you know.